Who's Alaa Abd El Fattah?

Alaa Abd El-Fattah is arguably the most high-profile political prisoner in Egypt, if not the Arab world, rising to international prominence during the revolution of 2011. A fiercely independent thinker, an activist whose ideas represent a global generation which has only known struggle against a failing system, a public intellectual with the rare courage to offer personal, painful honesty, Alaa's voice came to symbolize much of what was fresh, inspiring and revolutionary about the uprisings that have defined the last decade.

As we write, Alaa has been in prison for most of the past 8 years, he is currently on hunger strike since April 2nd, 2022 and in urgent need of international help. His demands are clear and are as follows:

• as an Egyptian citizen, to assign a judge to investigate the complaints he has already submitted, which document the violations he has been subjected to since the day he was abducted on September 29, 2019.

• as a British citizen, for the British Consulate to be allowed to visit him in prison and to enable him to communicate with our lawyers in the U.K so that they can take all possible legal measures regarding not only the violations he has been subjected to, but all the crimes against humanity he has witnessed during his imprisonment. (source: Dahlia Kholaif, published on GlobalVoices.org on April 19, 2022.)

You Have Not Yet Been Defeated: Selected Works 2011-2021 is a collection of his writing, a selection of his essays, social media posts and interviews. Most of them were written in prison.

This is an invitation to read from his book, to lend him our voices.
What you can listen to is a playlist of readings from Alaa's book. A kind of audiobook, let's put this way. Through voicing these text, we call for the release of Alaa and by extension, for the for the freedom of all political prisoners in Egypt.
Featuring: Alaa Abd El-Fattah, Abir Kobty, Alaa Abdulatif, Alia Mossallam, Basma Alsharif, Bassem Saad, Doreen Mende, Edwin Nasr, Emily Dische-Becker Haytham al-Wardany & Jumana Manna, Hera Chan, Jasmina Metwaly, Kamila Metwaly, Lama Al-Khatib, Lored Selys, Louis Henderson, Mahmoud Khalid, Mariam Mekiwi, Marwa Arsanios, Nadah El Shazly, Philip Rizk, Salma Said, Sarah Rifky and counting.
Audio Editing: Radio Papesse
If you'd like to contribute, please, get in touch with us, write to info@radiopapesse.org.
If you want to know more about Alaa and take action, follow freealaa.net.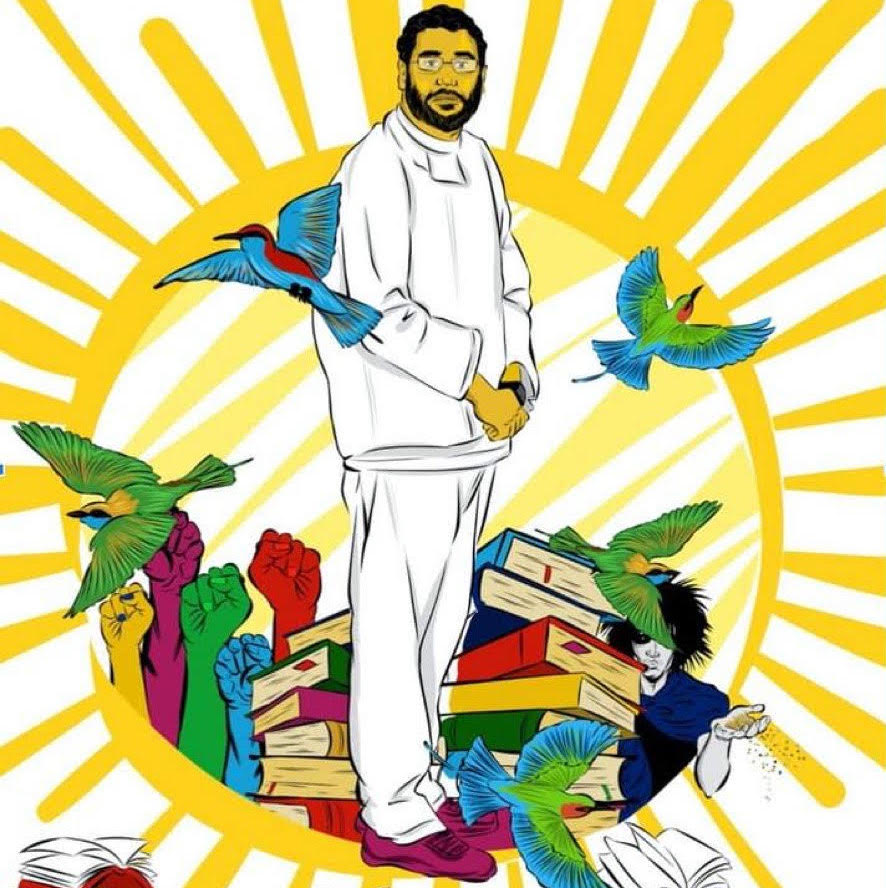 You Have Not Yet Been Defeated è available on Radio Papesse e wherever you listen to your podcasts.
Every week we will be releasing new episodes, new readings and voices.

You Have Not Yet Been Defeated: Selected Works 2011-2021 is onsale online, on fitzcarraldoeditions.com.